Dec 20, 2019
Home School Program Spring 2020 - Willy Wonka Jr.
Home-schooled students ages 7-17 are encouraged to join our theatrical Hampton Arts Education programs for the 2019-2020 school year. Registering is easy! Click the registration links below or stop by The American Theatre Box Office (M-F, 10am-2pm) to sign up your children!
---
Spring 2020: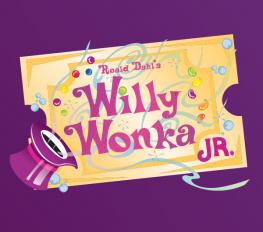 The delicious adventures of Willy Wonka's chocolate factory light up the stage in this captivating adaptation of Roald Dahl's fantastical tale. Featuring the enchanting songs from the 1971 film, in addition to a host of fun new songs, Roald Dahl's Willy Wonka JR. is a scrumdidilyumptious musical guaranteed to delight everyone's sweet tooth.
Program Dates: January 20, 2020 – May 23, 2020
Program Meets: Mondays & Wednesdays, 1:00 p.m. – 3:00 p.m.
Program Cost: $200, Installment plans available
Performance Dates: May 22, 6:00 p.m. & 23, 2020 1:00 p.m.
Minimum Attendance: 20
Maximum Attendance: 35